Ripcord and AWS
Ripcord is the world's leading robotics digitization company, combining hardware robotics, deep machine learning and AI to digitize and extract critical data from paper and digital documents. Our solution is provided as an integrated SaaS platform, built on AWS, to automate business processes and accelerate digital transformation.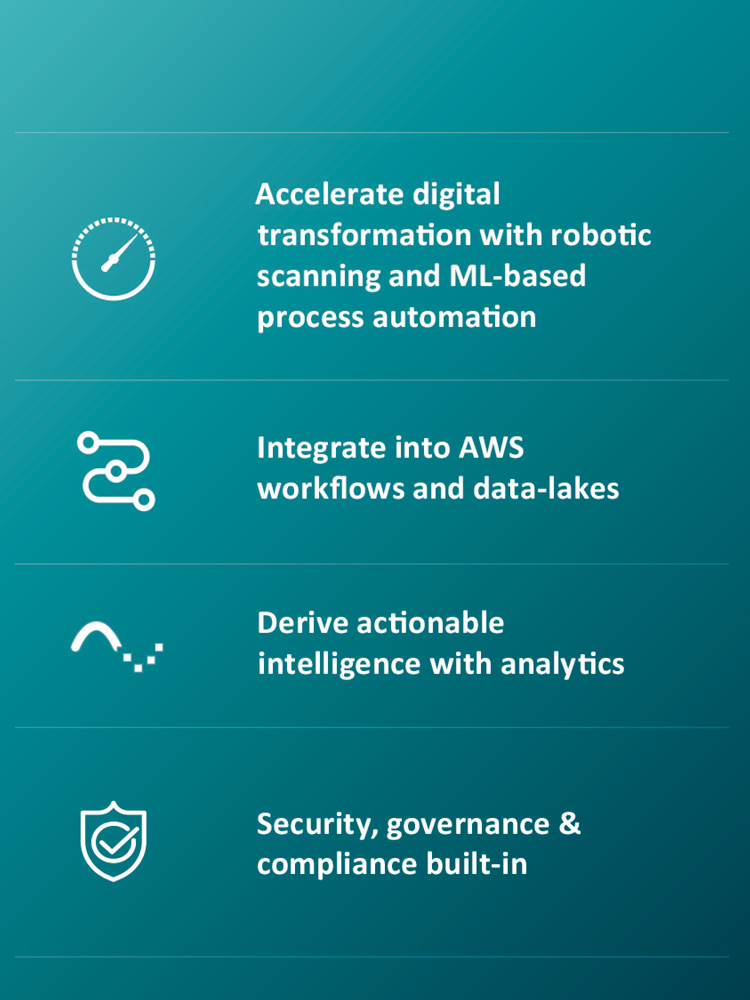 Proven Use Cases
Ripcord's robotic digitization, data enrichment, and content services platform is built atop AWS, processing documents in Financial Services, Insurance, Healthcare, Energy, Life Sciences and Manufacturing.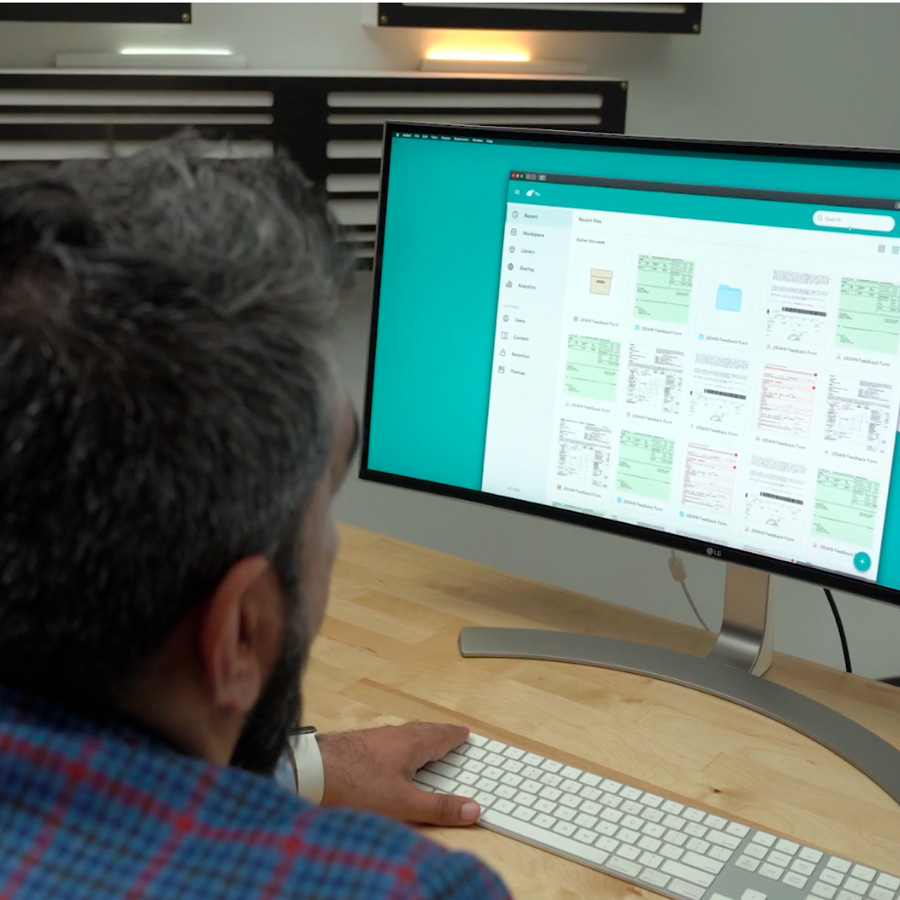 WHY WORK WITH RIPCORD & AWS
Put Your Data to Work
Robotic Digitization at Scale
The only company to digitize paper records using vision guided robots, sensor assembly software and high- resolution cameras that operate at high speed and accuracy. 1st of a kind offering feeding data into the AWS cloud.
Intelligent Data Capture & Content Services
Extract data from unstructured paper and electronic documents to automate business processes quickly; using AI/ML models and entity extraction as part of a SaaS solution delivered on AWS.
Smart Business
Focus on verticalized solutions, turning data into knowledge. Enable BPM and RPA by integrating high-confidence data that can be used to power any process with complete confidence.
Intelligent AI Applications
Layer on AWS data analytics tools to add actionable insight and more outcome-based decision making. Leverage extracted data in data-lakes and analytics; providing actionable intelligence for efficiency gains.
Powering the World's Business Processes with Ripcord and AWS
Ripcord's open platform integrates with existing business processes. Data extracted from documents can be shared, incorporated into workflow processes, or integrated with other business applications using services such as AWS Lambda, AWS Glue, and more.