Ripcord and Fuji Xerox, a Fujifilm group company, announce the exciting establishment of a joint venture called FUJIFILM RIPCORD designed to redefine Business Process Services and document solutions in the Asia-Pacific region. Together, leveraging Fuji Xerox's stellar brand reputation and Ripcord's innovative technology the joint venture will redefine the market and experience customers expect and need as they digitally transform.
The joint venture will leverage Fuji Xerox and Ripcord's strengths. Bringing together a leading diverse multinational corporation in document management and BPO services with Ripcord's integrated SaaS full stack offering to address both digitally native and paper centric content processes. Powerfully combining Fuji Xerox's well-established know-how of improving businesses' entire work process with Ripcord's autonomous robotics, advanced artificial intelligence (AI) and machine learning (ML) content software technologies to create an enhanced customer experience, cost savings and innovations around smart business processes within its' customer base.
Together FUJIFILM RIPCORD will be targeting the $75BN business process services market. The new integrated offerings will provide enhanced solutions to Fuji Xerox's existing customer base and also be available to new customers in the Japanese and Asia Pacific markets. For More information To learn more about the FUJIFILM RIPCORD joint venture please share your contact details and a member of the team will be in touch.
Market sizing taken from:nelson-hall.com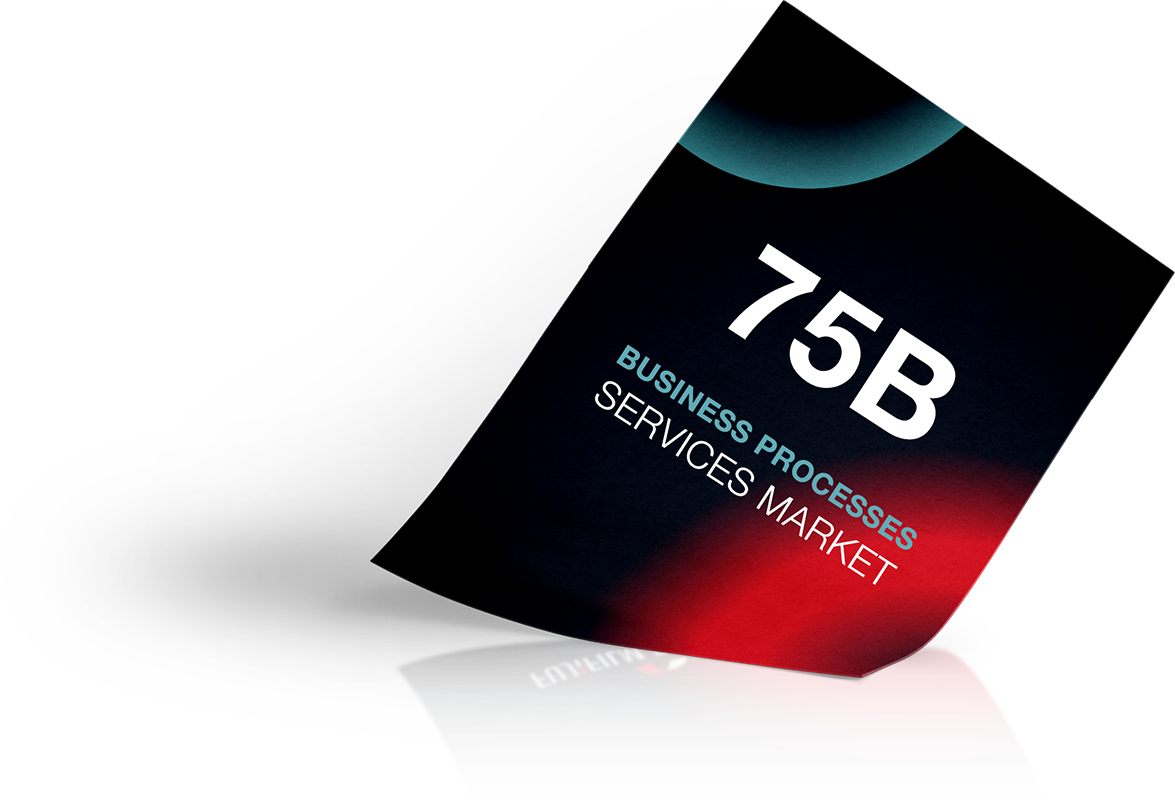 What type of joint venture is FUJIFILM RIPCORD? And how is it structured?

Both Fuji Xerox and Ripcord have a 50:50 equal stake in the new JV entity FUJIFILM RIPCORD which is registered in Japan.

What will be the nature of the activities carried on by the Joint Venture?

FUJIFILM RIPCORD will be focused on bringing new integrated digital solutions to both existing Fuji Xerox customers and new customers and partners with offerings that cover: Robotic Digitization, OCR, Intelligent Capture & Data Enrichment, Content Services and Business Process Enablement. As part of this, FUJIFILM RIPCORD will have new dedicated robotic work cells situated in Japan at various locations and leverage Ripcord's Canopy Content Services/ ECM platform, which focuses on stronger understanding the context of various types of data to strengthen overall business processes.

What is the likely turnover or market share?

Fuji Xerox is already a proven market leader for document solutions in the Asia Pacific. With that leverage, FUJIFILM RIPCORD will strengthen and enhance its position. The joint venture creates synergies and opportunity for growth in the related Business Process Outsourcing Services markets to bring disruptive digital transformation technologies to Japan and the APAC region and which aims to reach sales of over $300 million by the mid 2020s.

Where will the business be based?

FUJIFILM RIPCORD will be based in Kanagawa, Japan.
Will there be geographical limitations placed on the Joint Venture's operations?

FUJIFILM RIPCORD will initially be focused on the Japanese market and in the future, expand to other Asia Pacific markets to include Australia, New Zealand, Hong Kong, Singapore, China. The JV will have FUJIFILM RIPCORD building facilities in Kangawa, Japan and look to further expand from there. For now, this JV will not cover North America or European markets.

How does Fuji Xerox differ from FUJIFILM RIPCORD?

Fuji Xerox will be changing its corporate name to FUJIFILM Business Innovation Corp. in April 2021. Fuji Xerox will continue its current business of providing document solutions. The new JV FUJIFILM RIPCORD is the beginning of an innovative chapter powered by an integrated series of digital transformation solutions led by Ripcord's Canopy software and leading robotic workcell offerings.

How will Fuji Xerox and Ripcord customers benefit from this arrangement?

Customers will benefit from Fuji Xerox's excellent customer relationship management experience being further enhanced with newer digital transformation solutions that provide strong ROI benefits but, also more efficient processes with easier access and understanding of previously trapped data.

What market trends will FUJIFILM RIPCORD address?

FUJIFILM RIPCORD joint venture supports customers focused on enabling their businesses through Robotics Process Automation and Business Process Services. RPA and BPS specifically focused on the reduction of paper storage, better accessibility of data and improved management of rapid data growth, empowering customers to deliver on the promise of digital transformation.
To receive regular updates about the joint venture, share your contact details with us.